Jukebox Audio Control Board: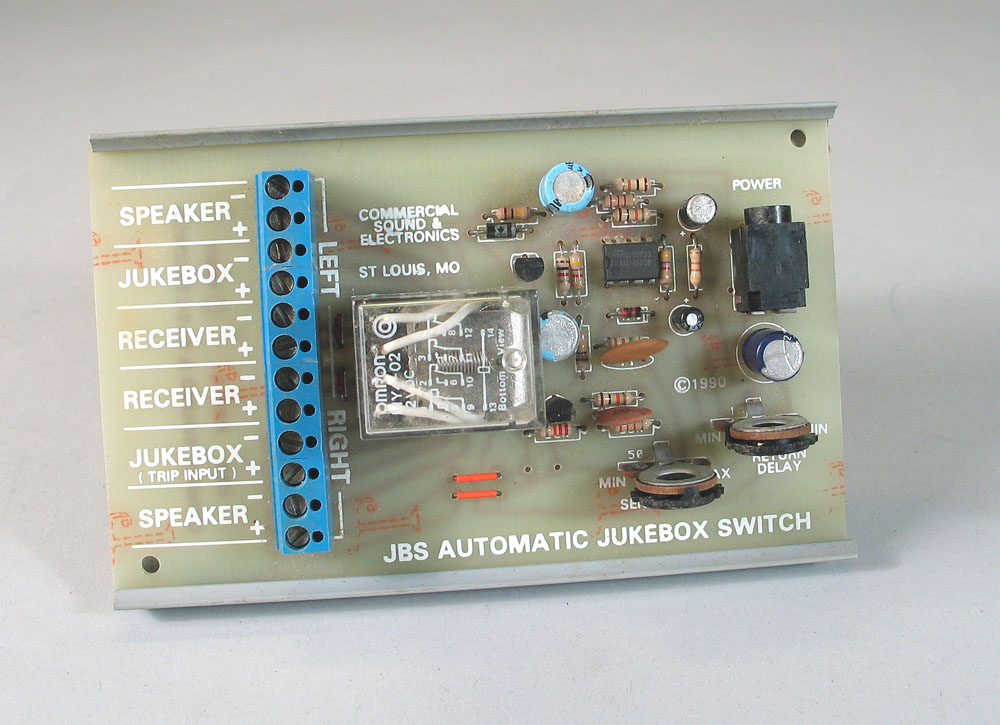 JAC10
If you have a jukebox in your game room and also want to play music from another source,
this is the circuit board for you! Set your stereo to play through its normal speakers and when the jukebox is activated those speakers will mute and the jukebox music will play through them instead. Automatically switches back when the song on the jukebox is over. Can be used with line level or speaker level signals. Simple to use adjustments makes set up easy as well. This is a commercial grade unit, made on a fiberglass printed circuit board and comes with a 1 year limited warranty. Includes power supply and installation hardware.
To download a copy of the instruction sheet as a PDF document, click
here.
JAC10 $99.95