Signal Activated A-B Switch: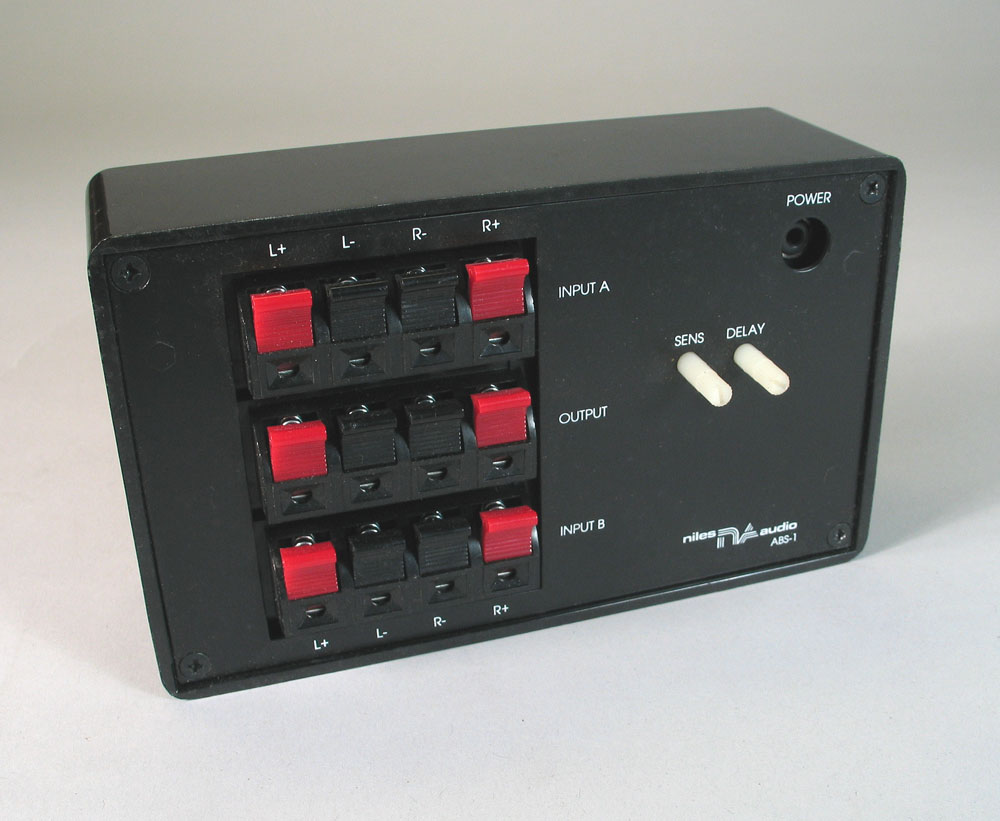 ABS1
This sound activated switch from Niles Audio will automatically switch to a secondary audio source when audio is detected. Works great with a jukebox or home theater speaker set-up. Automatically changes back to the primary source when the secondary source stops. The time delay for switch back is adjustable as well as the sensitivity to the secondary signal.
Easy to set up using the spring loaded speaker type terminals. Can be used with line level signals, speaker level or even 70V system signals.
Includes power supply and a copy of the installation manual.
To download a copy of the instruction sheet as a PDF document, click
here.
ABS1 $99.95