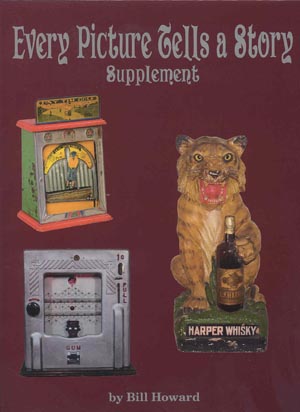 Every Picture Tells A Story Supplement
Bill Howard has followed up his great book Every Picture Tells A Story with a supplement volume that adds detail to machines listed in the first book, more machines and other goodies from his vast collection and lots of great stories about collecting antiques and coin-op. If you have the, now hard-to-find, first volume you now need this one as well.

Hard cover, 207 pages
9" by 12" format
No ISBN No.

This book is out of print (very limited availability).

BK306 $145.00
We're sorry, this item is sold out.