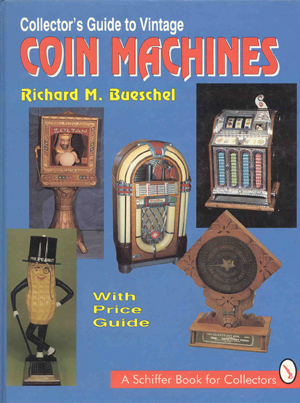 Collector's Guide to Vintage Coin Machines
Written by the late, great Dick Bueschel, this is a perfect starter book for anyone who in interested in coin operated machines. Sections on all the major types of machines, with hundreds of great color photographs.

Hard cover, 220 pages
8 1/2" by 11" format
ISBN No. 0-88740-736-6

This book is out of print (very limited availability).

BK251 $44.95
We're sorry, this item is sold out.