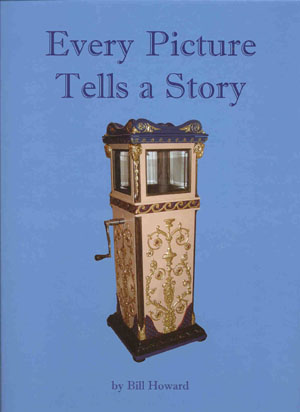 Every Picture Tells A Story
Bill Howard is no stranger to the coin-op collecting fraternity and his collection of coin operated machines and other great collectibles is legendary. And, if you know Bill, most of the pieces in his collection have interesting stories behind them which he is always willing to relate. Well, here is a book that he put together to showcase many of his nicer pieces and includes descriptions and a few of the "rest of the story" tales. Includes mechanical banks, automata, music machines, many different types of coin-op items and a number of other esoteric treasures.

Hard cover, 184 pages
9" by 12" format
No ISBN No.

This book is out of print (very limited availability).


BK230 $145.00
We're sorry, this item is sold out.