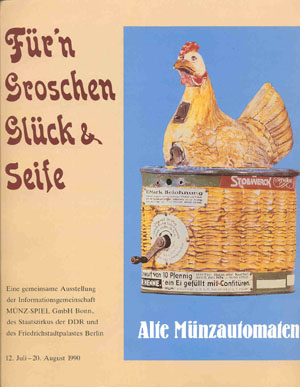 Fur'n Groschen Gluck & Seife
Here is a very nice, full color, book that covers all the different areas of coin-ops from a European perspective. It looks to have been associated with a museum exhibition back in 1990, but the text is all in German so I can't tell for sure.

Soft cover, 60 pages
9 1/2" by 11" format
No ISBN No.

This book is out of print (very limited availability).

BK220 $125.00
We're sorry, this item is sold out.