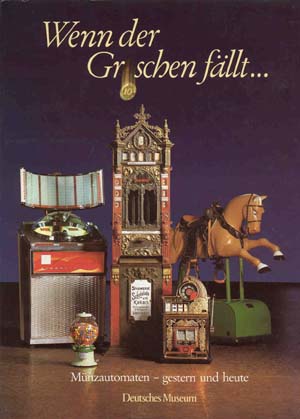 When Der Groschen Fallt...
Here is a fantastic book that covers all the different areas of coin-ops from a European perspective. Some history and separate sections for each class of machine. The only drawback is that the text is all in German but the photographs more than make up for that.

Hard cover, 383 pages
9" by 11" format
ISBN No. 3-924183-11-2

This book is out of print (very limited availability).

BK204 $95.00
We're sorry, this item is sold out.