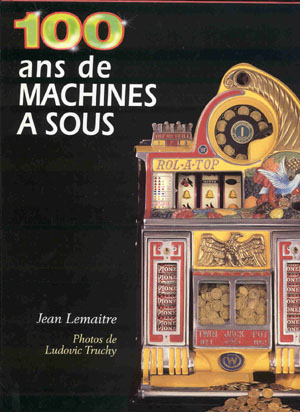 100 ans de Machines A Sous
This is one of the nicest coffee table books on slot machines ever published. Hundreds of color photographs, many of machines not shown in any other book. A nice mixture of American and European machines of all types. This is a large format book with page after page of beautiful photography. The only drawback is that the text is all in French, but a fantastic book to look at anyway.

Hard cover, 176 pages
10" by 12 1/2" format
ISBN No. 2-86227-133-0

This book is out of print (very limited availability).

BK177 $145.00
We're sorry, this item is sold out.

This book has been revised and expanded and is now available again under the name Les Machines A Sous.
To go to that page on the Web site, click here.