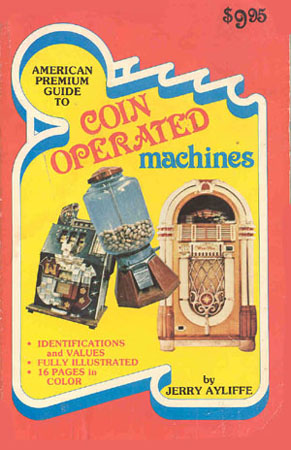 American Premium Guide to Coin Operated Machines
This 1st edition of Jerry Ayliffe's book on coin-op machines was published in 1981. Close to the start of the boom in coin-op collecting and at the very forefront of the cataloging of machine types and values. Superceded by volumes 2 and 3, with essentially the same information, but a nice historical volume.

Soft cover, 288 pages
5" by 8" format
ISBN No. 0-89689-024-4

This book is out of print (very limited availability).

BK143 $19.95
We're sorry, this item is sold out.