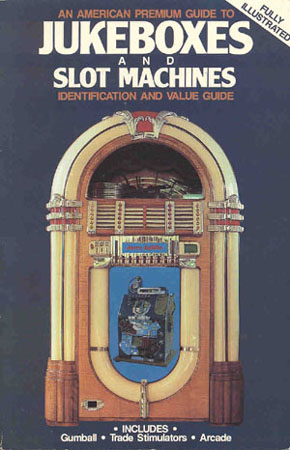 An American Premium Guide to Jukeboxes and Slot Machines
Here is the 2nd edition of the Jerry Ayliffe book on coin-op machines. Separate sections for the different types of coin-op machines, in a size that makes it easy to take with you to shows and flea markets.

Soft cover, 312 pages
5" by 8" format
ISBN No. 0-89689-055-4

This book is out of print (very limited availability).

BK139 $29.95
We're sorry, this item is sold out.