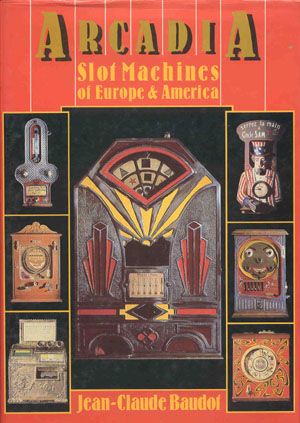 Arcadia, Slot Machines of Europe & America
If the English machines, of all types, interest you then this is a must-have book. Jean-Claude Baudot has assembled a fantastic collection of photographs that showcase the less often seen machines that reside in Europe. Wonderfully photographed, mostly in full color. A nice section of coin-op history as well. You will really enjoy this book.

Hard cover with dust jacket, 165 pages
8 1/2" by 11" format
ISBN No. 0-7104-2052-8

This book is out of print (very limited availability).

BK132 $95.00