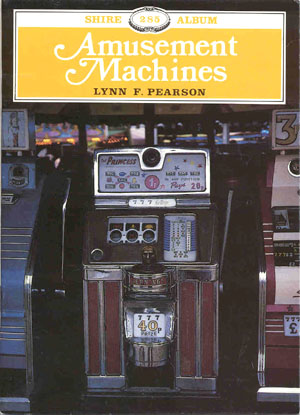 Amusement Machines
Part of the British Shire series of books, Lynn Pearson has put together a nice little volume on coin-op machines. Even though it is only 32 pages, it contains many photos and much information that is not found in other books.

Soft cover, 32 pages
6" by 8" format
ISBN No. 0-7478-0179-7

This book is out of print (limited availability).

BK130 $29.95
We're sorry, this item is sold out.