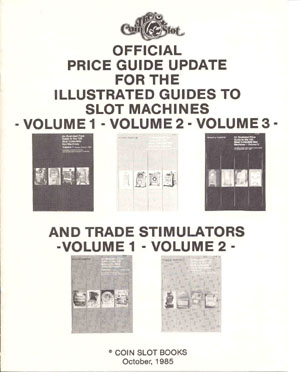 Price Guide for the Illustrated Guides to Slot Machines and Trade Stimulators Series
This is the companion price guide to the Dick Bueschel slot machine and trade stimulator books. Printed in 1985.

Soft cover, 12 pages
8 1/2" by 11" format
No ISBN No.

This book is out of print (very limited availability).

BK129 $5.00
We're sorry, this item is sold out.