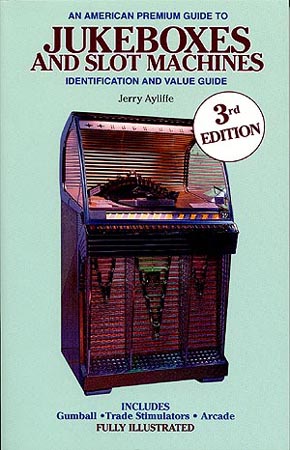 An American Premium Guide to Jukeboxes and Slot Machines
Now in its 3rd edition, with updated prices, Jerry Ayliffe's book was one of the first to establish prices for the many machines that were being sought by collectors. Separate sections for the different types of coin-op machines, in a size that makes it easy to take with you to shows and flea markets.

Soft cover, 344 pages
5" by 8" format
ISBN No. 0-89689-082-1

This book is out of print (limited availability).

BK028 $24.95