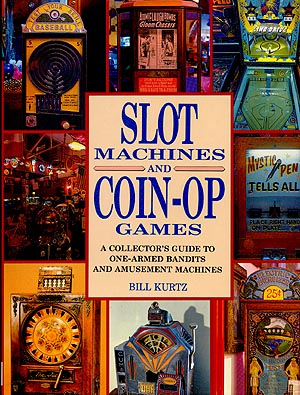 Slot Machines and Coin-op Games
This was the first coin-op book to be sold in the major book store chains. Bill Kurtz assembled a beautiful book of photographs from the flyers in his collection and it has become a staple for coin-op book collectors.

Hard cover with dust jacket, 128 pages
8 1/2" by 11" format
ISBN No. 1-55521-731-1
Note: Dust jacket design may vary.

This book is out of print (limited availability).

BK022 $28.95