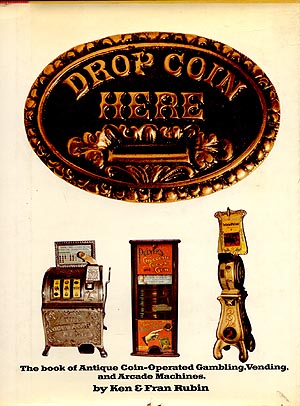 Drop Coin Here
Here it is, Ken Rubin's holy grail of coin-op books. Page after page of great photographs of many different types of coin operated machines. Also includes a copy of the original price guide for the book (BK174).

Hard cover, 96 pages
8 1/2" by 11" format
ISBN No. 0-517-53298-0

This book is out of print (very limited availability).

BK013 $95.00


This book is also available autographed by the author Ken Rubin.

BK013A $125.00