A.B.T. At the Movies:
I am always looking for photos of A.B.T. gun games, and other games that they made, that show up in movies or in print advertising. The other night my wife and I were watching an old movie and right at the beginning the two main characters walk through an arcade and right past a guy playing an A.B.T. Model F gun game. The movie from 1945,
It's In The Bag
, was horrible but seeing the gun game in it made my day.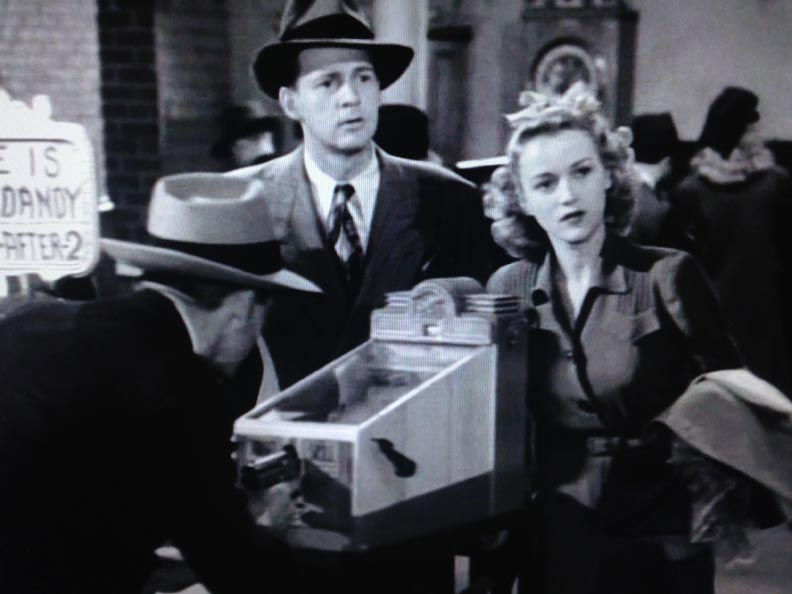 Here is another movie that featured an A.B.T. gun game. The movie is titled
Crack Up
and the story line is Pat O'Brien has been in a train wreck but no one believes him. In the process of trying to figure out what happened to him he ends up getting framed for a murder he didn't commit. So he's running from the cops and meets his girl at a penny arcade to figure out a plan. While there he actually plays this A.B.T. Challenger gun game. You can here the coin drop and the shots being fired as he talks. Way cool for an A.B.T. geek like me.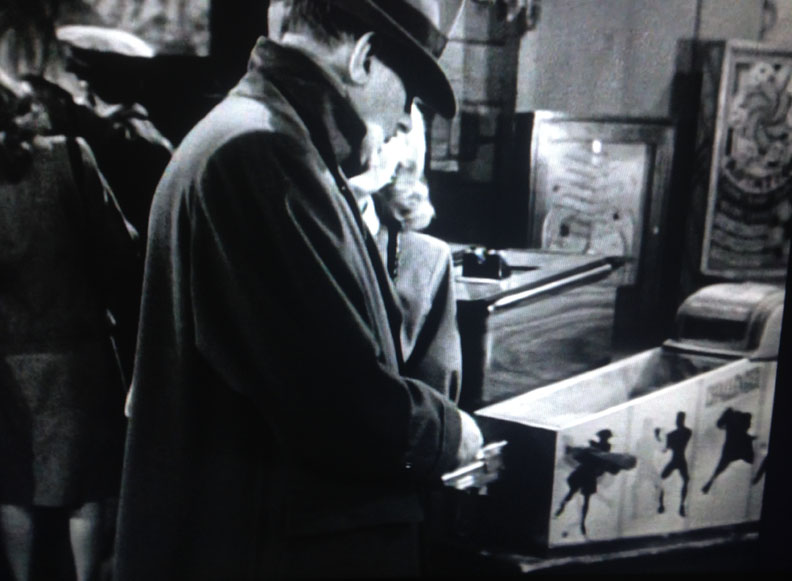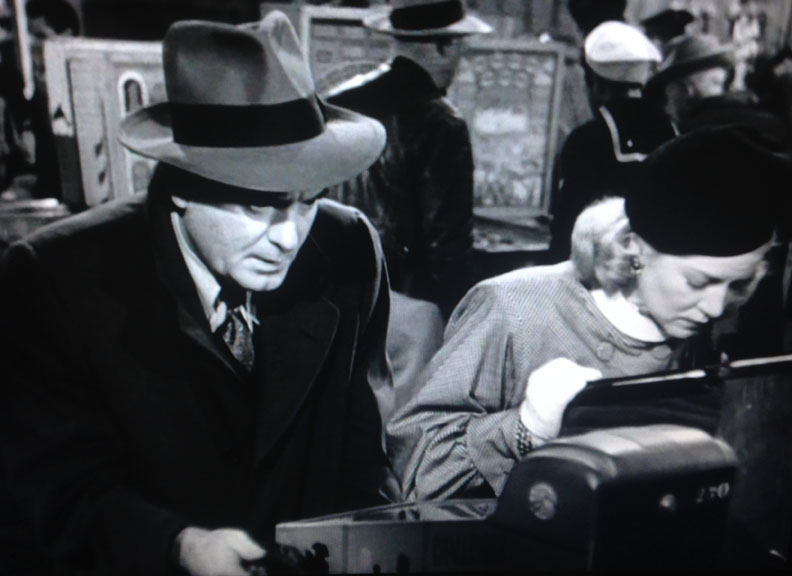 Next up is a movie called
The Sky's The Limit
with Fred Astaire. While going to a job interview he stops in the hallway and purchases an apple from an A.B.T. apple vendor. It only lasts for a few seconds but another great shot of a hard to find A.B.T. machine in action.