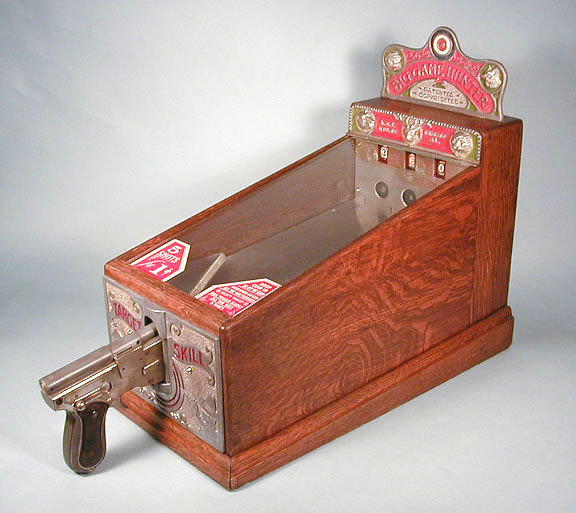 Big Game Hunter (Model C)

The next popular model was officially dubbed the Model C, but it usually known by its other name, the Big Game Hunter. This model was also available as a kit for folks that wanted to convert a Model A to a newer and more exciting game. Hitting the target caused the reel above it to spin, like a slot machine, and the ending combination of big game animals could possibly give the shooter an award based on the award card that was included with the game. To see a photo of one of the award cards, click here.
This game was also available with cigarette packs or numbers on the reels. Matching up 3 of a brand would win the shooter a pack of cigarettes and a combination of red, white and blue reels also was a winner. To see a photo of the different reels made, click here.
A fully restored Big Game Hunter would sell for around $1,500 to 1,800.

Click on the photo to enlarge it and also see other views of the game.